Be Free From Your Past Relationships
Ex Partners
Ex Lovers
Ex Soulmates
People You Feel Energetically Tied To
Course Curriculum
Available in days

days after you enroll

SOUL TIE DISSOLVE
WHAT PEOPLE ARE SAYING ABOUT ASHLEY'S SOUL TIE DISSOLVE WORK


"My 'Soul Tie Dissolve' reading with Ashley was truly life changing. I knew it would be a pivotal healing moment and that it was. Her energy was so calm and loving and allowed me to surrender to what was taking place, and I felt so comfortable grieving and letting go of my relationship with my ex in the moment. I look at this reading as starting a new chapter for myself and I truly cannot thank Ashley enough for this. I can now fully heal and move on to the better version of myself and there are not enough words to express my gratitude for this and what Ashley offered me."
- Katie K., Portland, OR


"I went into the 'Soul Tie Dissolve' reading with an open mind, but also cautiously skeptical. Ashley conveyed incredible messages to me, to really help me solidify my sense of self, provide closure and context to my past relationship, and truly encourage me to step boldly into my future. I'm so grateful to have received such authentic, powerful words through Ashley, who really cared that I heard them both as a listener, and even as a friend. The messages resonated so deeply with me. Thanks for sharing your gifts with the world Ashley!"
- Andrea C., Toronto, ON


"I connected with Ashley to do an Akashic Reading in order to dissolve the energetic tie between me and my ex which was holding me back from really moving forward. From the moment Ashley started the reading, I felt so calm and comfortable. The information I received was so impactful, I spent most of the reading crying as I could feel myself letting go and doing deep healing as she continued to share details of our past life together and our energetic soul connection that carried over into this life. Ashley is an absolute light, and her gift has helped me in ways I didn't know were possible. Thank you for such an incredible healing experience, Ashley!"
- Emily P., Seattle, WA
"Wow - is all I can say. Ashley's 'Soul Tie Dissolve' reading was so super accurate and was delivered in the most compassionate, heartfelt way filled with warmth, deep deep understanding and grace."
- Jamie T., Brisbane, AUS
"I recently divorced and I had a strong connection to another man after I separated. The connection was so strong but it never went anywhere but I had a such a longing for him. During my 'Soul Tie Dissolve' reading with Ashley, the insights and the clearing process was so beautiful and the way Ashley held the space was so comforting. My life is forever changed and richer after this reading."
- Jasmine C., Sydney, AUS
"I had a 'Soul Tie Dissolve' reading with Ashley and it was nothing short of incredible. To be honest, I didn't know just how much I needed this. I knew on a subconscious level my relationship with a past love bothered me but I didn't realize how much it was actually affecting me. The moment this soulmate stepped forward the tears began to stream down my face and didn't stop the whole session. That alone was an incredible and unexpected release that was unknowingly stored deep down.


The most remarkable feeling I received was the sense of closure. I got closure by speaking to his soul, the part of him I actually fell in love with. I felt like I could have a real conversation with him instead of being cloaked with fears and insecurities. We got to tell each other how much we love each other. Instead of moving on by listing all the reasons he had betrayed me while releasing him in anger, I released with him with love. So much deep love. That felt way more aligned to who I am and I wouldn't have been able to get to that place without Ashley's assistance.


I highly recommend a 'Soul Tie Dissolve' session with Ashley to anyone who is ready to face their blocks and move on to a higher version of themselves!"
- Julie M., Los Angeles, CA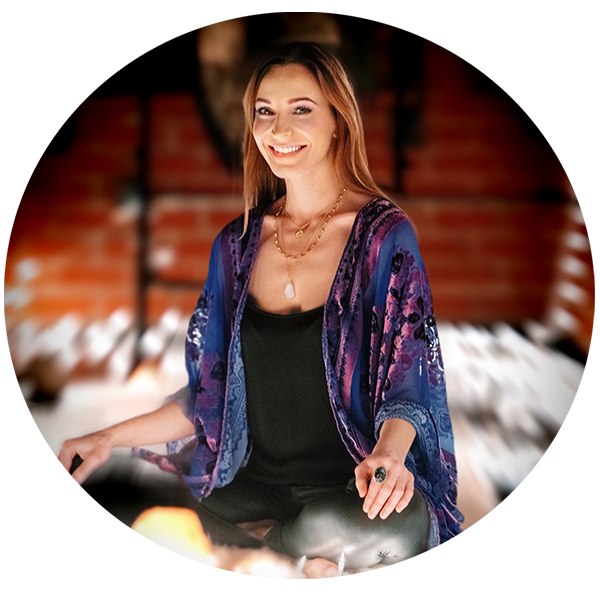 About Your Instructor Ashley Fontaine
I am an Energy Alchemist who teaches empaths and creatives how to be their own healers, intuitives, gurus & sources of divine inspiration, so they can transform from seeking to certain and become masters of their destiny.
∞ Akashic Records Channel
∞ Reiki Master
∞ Quantum Field Energy Healer
∞ Alchemy Teacher
I offer online alchemy courses, energy attunement workshops and 1:1 mentorship sessions.
I am based in Los Angeles, California with clients & students Worldwide.