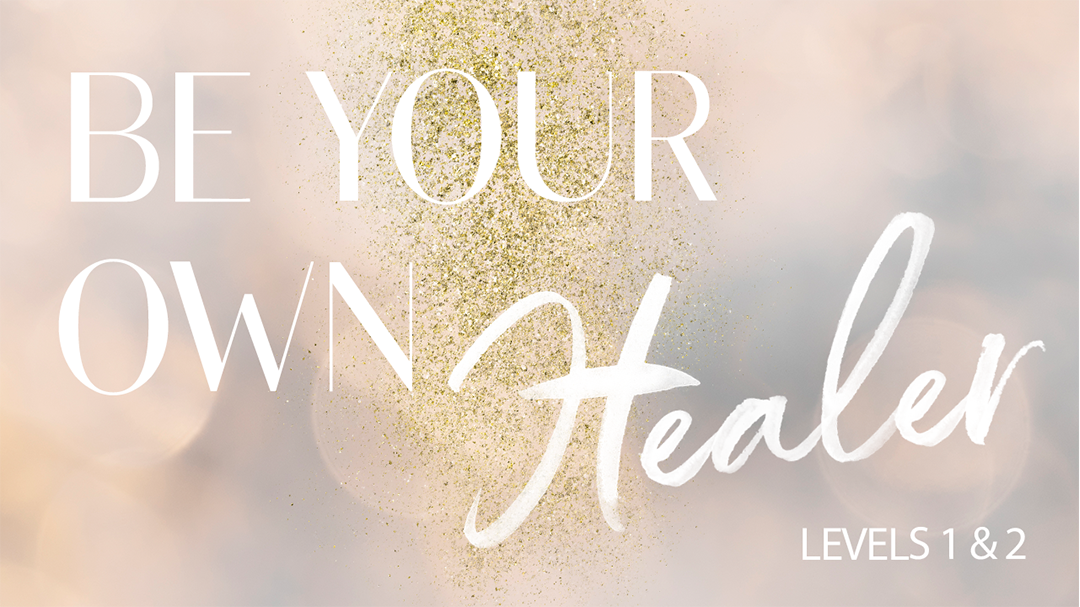 Reiki Energy Attunements / Certifications: Levels 1 & 2
Become Empowered to Heal Yourself & Others with Reiki Energy Attunements.
$̶1̶,̶0̶0̶0̶ $575
(or two payments of $325)
"Profound energetic upgrade"
"Pivotal healing moment"
"Truly life changing"
Upcoming Workshops:
Level 1: December 8th, 5pm-9pm PST
Level 2: December 15th, 5pm-9pm PST
Becoming attuned to Reiki is one of the most (if not the most) empowering gifts you can give yourself. There really are no limits to how much Reiki can help you transform your life and the lives of others once you are attuned.
Reiki is a universal healing energy that comes directly from source.
It is energy of a higher intelligence that is channeled through you and into your hands for healing anyone and anything.
It works on all 4 aspects of self; physical, emotional, mental and spiritual.
✨✨✨
Once you are attuned to Reiki, you will be a channel of this healing energy for your entire life. Your channel will continue to expand and grow the more you use it.
It is easy to "learn" Reiki because it requires practically no intellectual study or understanding. Anyone can become attuned if they desire to be.
✨✨✨
Once attuned, you simply have to intend for the energy to flow through you and it will flow. It's that simple and profoundly beautiful.
I believe that everyone should be empowered with the ability to heal themselves and the ones they love.
Attuning people to Reiki as a Reiki Master is one of my greatest joys and I am honored to be attuning you.
✨What is a Reiki Energy Attunement?✨
The word "attune" means to bring into harmony and the process of being "attuned" to the energetic frequency of Reiki is how you are "initiated" into Reiki, how you become a "channel" for Reiki.
The attunement process makes Reiki unique, and is the reason why the ability to heal can be developed so quickly, yet so permanently. It is a sacred ceremony of spiritual empowerment.
Receiving a Reiki energy attunement is like installing an upgrade on your computer that allows you to connect to higher speeds & bandwidths of internet. 
The internet is out there, available to everyone at lightning speeds, right? But without the right computer upgrade, you can't connect to the high speeds and you have to struggle with smaller bandwidth and slower speeds. 
Before we receive our first energy attunements, we are literally going through life struggling with lower frequencies of energy in our bodies that lead to disease, imbalances, autoimmune conditions, depression, anxiety, chronic health symptoms, etc. (the list goes on and on)
But receiving a Reiki energy attunement changes all of this forever. 💗
Everyone can be attuned to Reiki if they desire to be.
There is never a situation where a Reiki attunement "doesn't work". It always works 100% of the time for everyone.
Reiki is an energy of a higher intelligence that transcends time and space, so it doesn't matter where you are in the world, you can be attuned to Reiki by a Reiki Master virtually with equal power as in-person attunements.
✨Who are Reiki Energy Attunements Right for?✨
☑️ Those who wish to relieve chronic pain, soreness in the body, muscle tightness, stress, insomnia, tension, anxiety, autoimmune conditions, imbalances and dis-ease in themselves or their loved ones
☑️ Athletes, trainers, dancers, yogis and anyone who maintains a regular physical fitness practice
☑️ Wellness practitioners, body workers, massage therapists
☑️ Acupuncturists, physical therapists, holistic health practitioners
☑️ Sound healers, herbalists, energy workers
☑️ Intuitives, empaths, highly sensitives
☑️ Coaches, teachers, mentors
☑️ Parents with young/school-age children
☑️ Pet owners with aging pets or pets who have ongoing/chronic medical conditions
Also those who are...
☑️ Letting go of grief and loss (changes around career, relationships, and loss of loved ones)
☑️ Creating significant life changes (changing thought, belief patterns, conditions that are no longer working)
☑️ Balance of mental health (fear, anxiety, depression)
☑️ Rest & Relaxation (stress reduction)


✨Who are Reiki Energy Attunements Not Right for?✨
☑️ Atheists and those who don't believe in the existence of a universal life force energy of a higher intelligence that can be channeled through us to heal ourselves and others 
☑️ Those who believe that energy attunements might work for others but wouldn't work for them
☑️ Those who believe that allopathic (western) medicine is the only valid & proven path for healing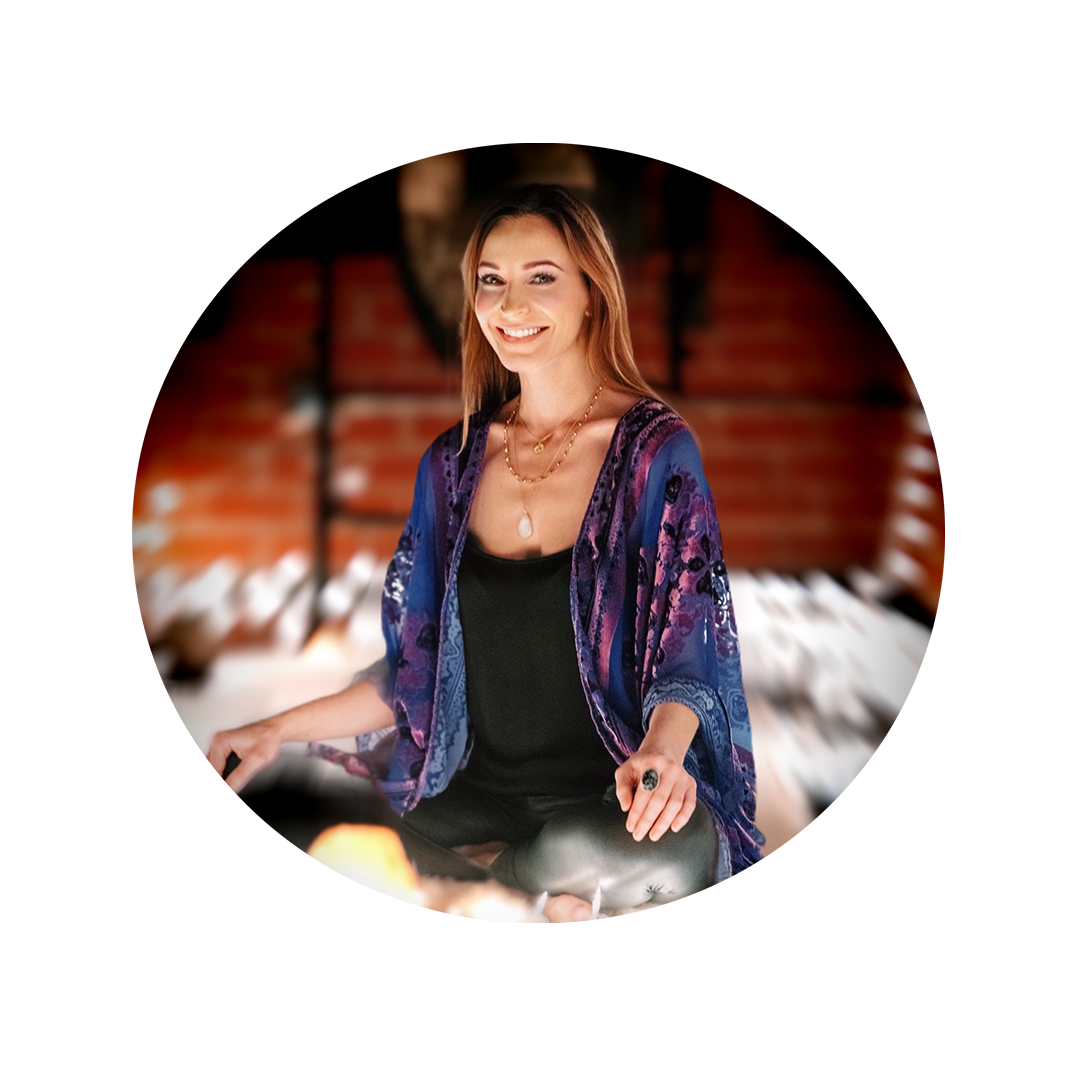 About Your Instructor Ashley Fontaine, Reiki Master & Energy Alchemist
I am an Energy Alchemist who teaches empaths and creatives how to be their own healers, intuitives, gurus & sources of divine inspiration, so they can transform from seeking to certain and become masters of their destiny.
∞ Reiki Master
∞ Akashic Records Channel
∞ Quantum Field Energy Healer
∞ Alchemy Teacher
I offer online alchemy courses, energy attunement workshops and 1:1 mentorship sessions.
I am based in Los Angeles, California with clients & students Worldwide.
✨My Reiki Story✨
I first became called to Reiki after I set the intention that I wanted to know how to be my own healer.
If others could tap into universal healing energies and receive messages from their spirit guides and heal themselves and others, why couldn't I?
Shortly thereafter a book about Reiki came into my life and after reading it I knew I had to get attuned as soon as possible.
Getting attuned to Reiki has absolutely changed my life.
💓 It's awakened my clairaudient (hearing) and clairvoyant (seeing) gifts.
💓 It's helped me to become a stronger channel in the Akashic Records.
💓 I've stopped migraines, menstrual cramps, chronic tension and pain with Reiki.
💓 I manage daily stress and triggers with Reiki.
💓 It helped me support myself emotionally while I was grieving the end of my marriage.
💓 And I reversed my 16-year-old cat's hyperthyroid condition with Reiki.
Reiki is such a gift and I'm so honored to be sharing this gift with you as your Reiki Master.
✨Testimonials✨
"I am so grateful for Ashley's distance Reiki Attunement! I really enjoyed the fact that Ashley is very accessible and flexible. At first, I was skeptical that I would receive the benefits of Reiki through this avenue but I was pleasantly surprised. The process was simple, fulfilling and immediately gave me the peace and protection that I desired to start "the work" of self-healing through Reiki. I find that I can easily access the feelings of calm and safety that were brought into my life during the attunement. I feel that the distance Reiki Attunement gave me the energetic upgrade I needed to go deeper with awakening my intuitive gifts. For those who are new to Reiki, it is a blessing and Ashley is a wise, gentle practitioner. I believe that Ashley's ability to connect and bring healing into even a distant setting is such a gift. I highly recommend not only exploring Reiki, but getting attuned by Ashley."
- Jessica R., Los Angeles, CA
"I was attuned by Ashley for my level 1 & 2 Reiki training. Ashley had great energy and was very supportive and encouraging in the process. During my attunement I could feel a noticeable shift in my energy and continued to feel that for a few weeks to follow. My intuition and energetic healing abilities heightened and I started to release things in my own energy field and emotions I was hanging on to that no longer served my highest good. I have since continued with my energy, Reiki, and psychic practice and have given some amazing sessions to clients who have felt the healing energy immediately, and I received very accurate and healing messages for them. I would recommend Ashley for your Reiki attunements especially if you are interested in heightening your other intuitive abilities as she is very gifted herself and a great resource to discuss those gifts with."
- Darby J., Los Angeles, CA
"I loved my Reiki Attunement experience with Ashley. I knew immediately that she was a gifted healer and I was in good hands. She gave me a comprehensive introduction to Reiki before the attunement. During the workshop I felt solid and grounded with her guidance. For me personally, I felt a concentration of vibration on my third eye and a point in my back where I have muscle tightness. I'm using Reiki a lot already in my daily life to reduce stress & anxiety and to sleep better. I'm also giving my girlfriend Reiki sessions to help her relax & release tension, with great reviews!"
- Colin F., Northampton, MA
"I experienced the power of Reiki years ago when I burned my hand cooking at a party that I hosted and one of the people there did reiki on it (after I tried everything under the sun to stop the burn) within minutes I went from a 10 Pain to a 2...and it never blistered. So I know the power of it. I am transformational coach who works 1 on 1 with people in clearing their limiting beliefs from their energetic body and mind, I felt that if I also had Reiki as a tool that I could serve my clients better. Being attuned by Ashley was so palpable....I could feel it working through me. She embodies this energy and has such a gift with it. Since my attunements, the pain I had for the past year in my right hip finally healed, I am sleeping better and it was a huge success with my clients at my last retreat. I also feel it opened up more of gifts. I can track what my clients are experiencing and feel it in my body as well. It was super powerful to see how well it went with the rest of my facilitation. There are so many benefits to getting attuned beyond just using it on others. That is the cherry on top...the value that you will get for yourself and the gifts within your self that it can open...is worth it alone!"
- Anat P., San Diego, CA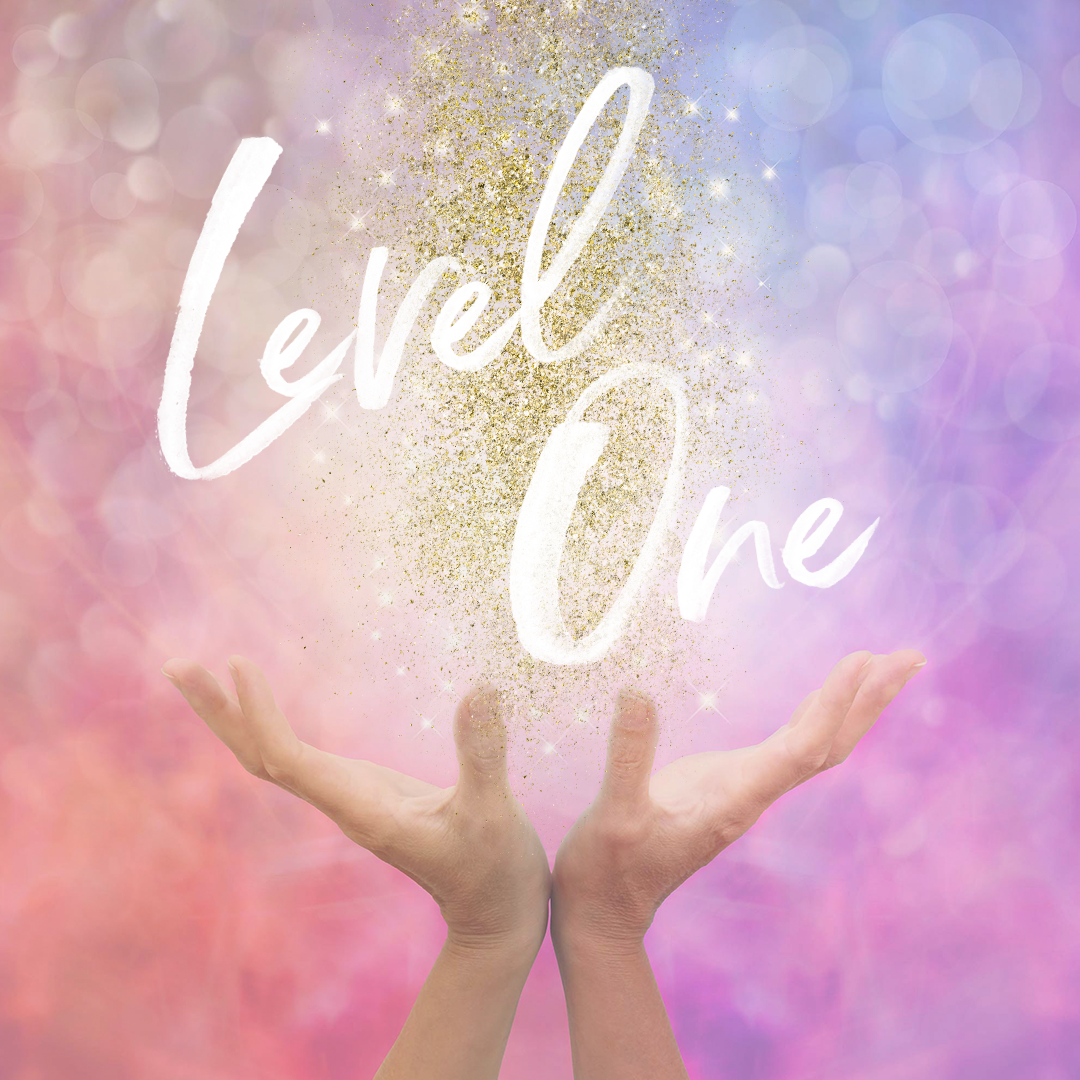 ✨
Level 1 Attunement / Certification
✨
Self-Healing
☑️ Receive the Level 1 Reiki attunement that enables you to channel Reiki energy
☑️ Activate a 21-day energetic cleanse that balances your chakras / energy centers
☑️ Learn how to use Reiki to bring about transformation and healing for yourself
☑️ Learn how to give a full body Reiki treatment to yourself
☑️ Learn the history of Reiki
☑️ Learn how to ground, clear and protect your energy
☑️ Learn how to establish a daily self-healing Reiki practice that fits into your life
☑️ Receive a Level 1 manual (digital PDF)
☑️ Receive a Level 1 certificate for self-healing (digital PDF)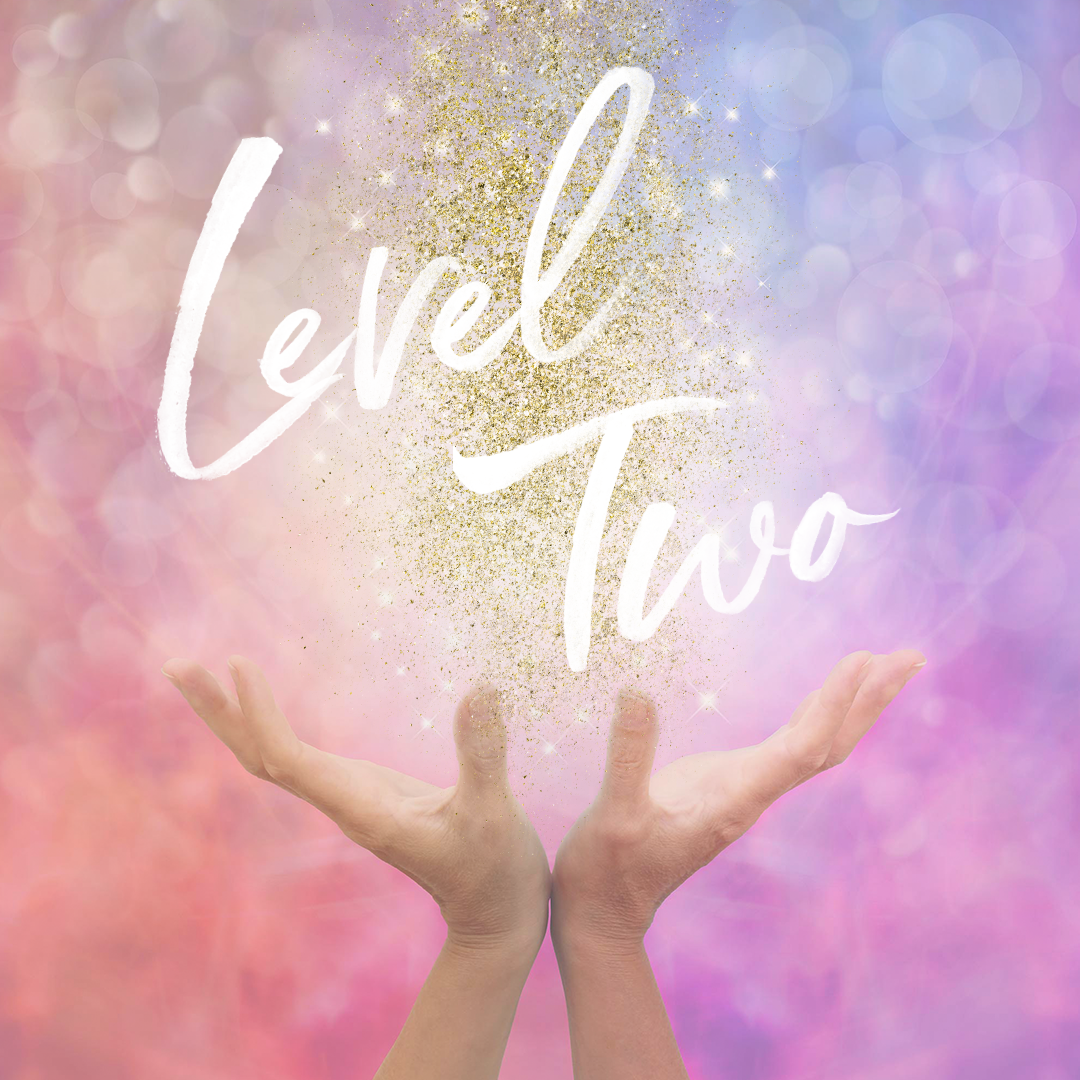 ✨
Level 2 Attunement / Certification
✨
Healing Others
☑️ Receive the Level 2 Reiki attunement that enables you to channel 10x more Reiki energy for yourself and others
☑️ Learn the Level 2 Reiki symbols and how to use them
☑️ Learn how to give a full body Reiki treatment to others
☑️ Learn how to perform distance Reiki healing for others
☑️ Receive a Level 2 manual (digital PDF)
☑️ Receive a Level 2 certificate for healing others (digital PDF)
*If you desire to practice Reiki professionally or use Reiki in your professional wellness practice, you can do so after receiving this Level 2 attunement.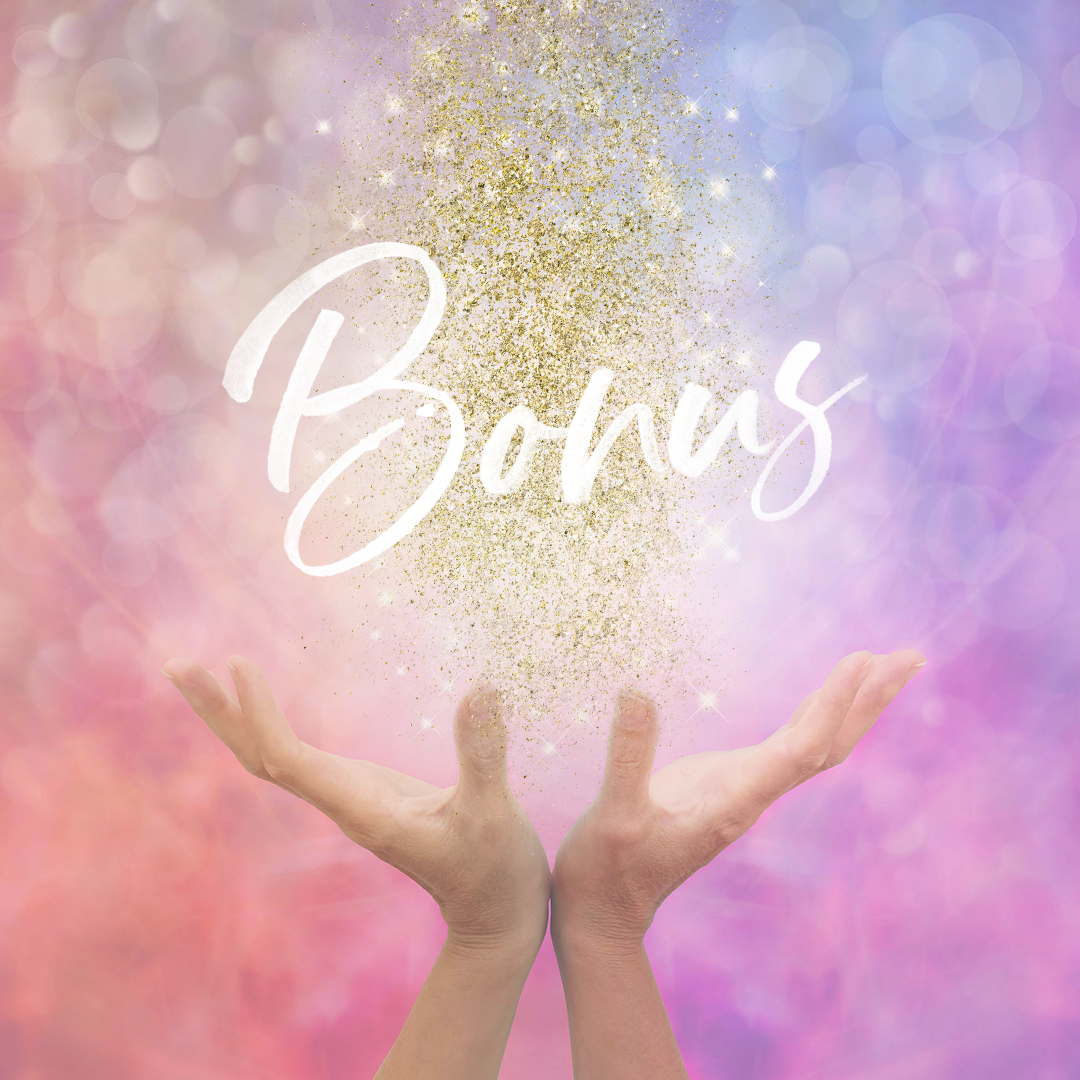 ✨Bonus Energy Experiences✨
Because I am an Akashic Records channel in addition to being a Reiki Master, I bring special bonus energy experiences to my Reiki attunement workshops that you will not find with other teachers.
☑️ During the workshop: Channeled message from the Akashic Records in the quantum field specifically for your group (recorded for you to keep)
☑️ During the workshop: Guided grounding meditation that has been channeled from the Akashic Records in the quantum field and encoded with the divine feminine frequency (a favorite with my clients & students)
☑️ After the workshop: Guided Reiki self-healing meditation for you to practice on your own (another favorite)
Available in days

days after you enroll

Welcome
Available in days

days after you enroll

Reiki Level 1
Available in days

days after you enroll

Reiki Level 2
✨FAQ✨
How long do Reiki Energy Attunements last?
Reiki Energy Attunements last your entire life. Once you are attuned, you never have to be attuned again! The more you use the energy, the stronger your channel gets.
Are distance Reiki Energy Attunements through Zoom as good as in-person?
Absolutely yes. Reiki is an universal energy of higher intelligence that transcends time and space. Reiki distance attunements through Zoom are equal to in-person Reiki attunements in both power & healing benefits.
How far apart should Reiki Level 1 and Level 2 Energy Attunements be from each other?
I like to create one week of space between Level 1 and Level 2 to give you some time to integrate Level 1 before receiving Level 2.
What are the Akashic Records?
The Akashic Records are the complete vibrational history of every soul & living thing from the beginning of time until the end of time. Every thought, emotion, action and word spoken becomes part of this interactive and ever-evolving "record". I like to think of this less as a record in a library and more as a thread within the fabric of the universe. A thread that is uniquely yours and belongs only to you, in the way that your fingerprint is uniquely yours and belongs only to you in the physical plane.
Accessing the Akashic Records is similar to accessing the Internet and it's often playfully referred to as the Internet of the souls. As an Akashic Records channel, I connect to this Internet and serve as a conduit for information to flow through to you. 
What is the Quantum Field?
The quantum field is the infinite realm from which all things emerge. The divine matrix, tree of life, origin of all souls and consciousness of creation.